SHOP SMALL
HOLIDAY EXCLUSIVE!
RENT 10 IRA + LUCY SIGNATURE FARM TABLES
Get 2 additional farm tables free
AND...
15% Discount off our vintage church pews
SIGNATURE FARM TABLES
If you've been following our Instagram, then you know some exciting updates for our rental inventory! We have handcrafted farm tables in the works for our 2016 clients, designed to seat 5 on each side! When we first introduced farm tables to the Idaho event market, they were nabbed up left and right and well loved. However, we found that we kept wishing we could seat more at a table then what those first designs allowed. So, our new tables will seat 5 on each side comfortably and feature a more classic leg that is a little more elegant than the traditional farm table style. We have pictured below the concept for what we are currently working on in our "Santa" shop. We will have pictures this winter showcasing these beauties!
These tables rent for $100 each, so now is a great time to reserve yours! You'll be saving $200!!! We already have bookings for the collection (15 tables total available), and hot wedding dates are going quickly!
Handcrafted Signature Farm Tables Quantity Available 15
Seats 5 on each side
$100 each rental price
Special offered through November 30th 9pm
Rentals require 50% non-refundable retainer to reserve
Rental payment and contract must be received by 9pm Monday, November 30th 2015
Cash, Check and Credit Cards accepted
BUT THAT'S NOT ALL!
15% DISCOUNT OFF CHURCH PEWS
You heard right! We have 6 antique pews added to our rental inventory as well! Our "Elves", aka carpenters, are hard at work refurbishing antique pews we just purchased from one of the oldest buildings in Nampa! We are beyond excited for these! Check out some of the serious eye candy for design concepts: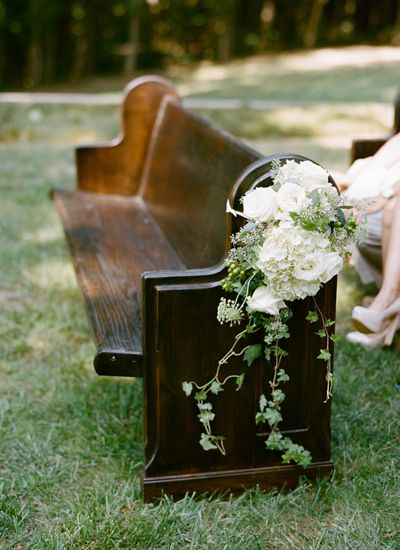 EXAMPLE OF BEFORE+ AFTER FROM OUR "ELVES"
ira + lucy antique pews "before"
The pews are being cut down to 8 foot lengths to better accommodate wedding design and logistics. We will also be reupholstering the separate pew cushions in a neutral tone, a great add-on if you want some extra cushioning. Pictures coming this winter!
Antique Pews Quantity 6
$100 each normal rental price
15% Discount until November 30th 9pm
Cushions add-on normal $10
Cushions also 15% Discount
Rentals require 50% non-refundable retainer to reserve
Rental payment and contract must be received by 9pm Monday, November 30th 2015
Cash, Check and Credit Cards accepted